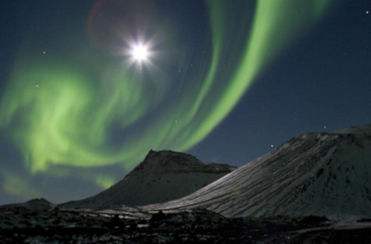 Day 1:
Arrival and Aurora Borealis
A private driver will greet you at Keflavík International Airport and take you to your hotel in the Borgarfjörður Region.
In the evening you will go on a Northern Lights Hunt (depending on conditions) The Northern Lights or Aurora Borealis are an enchanting spectacle in Iceland's skies. When you see the Northern Lights dancing across the night sky, you are struck dumb with wonder. The Northern Lights are best seen between 9 pm and 2 am at night. The tour will take you to an area where there will be the best likelihood of clear skies and sightings.
Accommodation: 4 star Luxury Hotel, Deluxe Room