A Guide to Exploring the Land of Fire and Ice

Iceland is a breathtaking country full of natural wonders, from glaciers and fjords to waterfalls and hot springs. If you're looking for a unique travel experience, then Iceland self-drive tours are a perfect option. With a rental car, you have the flexibility to explore at your own pace, stop at any time to take photos or hike, and visit some of the country's most remote and beautiful locations.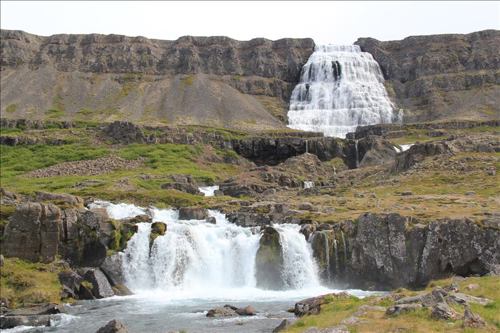 Why Choose a Self-Drive Tour in Iceland?
Iceland is a small country, making it ideal for a self-drive tour. You can cover a lot of ground in a short amount of time and see many of the country's top attractions. You'll have the freedom to create your own itinerary and change it if you wish, as well as the ability to take detours and discover hidden gems along the way.
Additionally, self-drive tours allow you to immerse yourself in Iceland's rugged beauty, providing a sense of adventure and a closer connection with the land. You'll be able to witness the country's awe-inspiring natural wonders and unique landscapes, including glaciers, geysers, hot springs, and more.
Tips for Planning Your Iceland Self-Drive Tour
Choose the right vehicle: When planning your Iceland self-drive tour, it's important to choose a rental car that suits your needs and the roads you'll be driving on. Renting a four-wheel drive vehicle is recommended, as many of Iceland's roads are unpaved and can be rugged. We recommend road trips from May to September. During the winter from October to April, weather conditions can often require change in daily itineraries. If you want to travel in the winter period,  make sure to check if your rental car comes with winter tires, and 4WD are highly recommended during the winter.
Plan your route: Iceland has many scenic routes to choose from, so it's important to plan your itinerary ahead of time. Some popular routes include the Ring Road, which circles the island and offers stunning views of glaciers, fjords, and waterfalls, and the Golden Circle, which takes you to some of the country's most famous attractions, including the Gullfoss waterfalls and the geyser Strokkur.
Check the weather: Iceland's weather can be unpredictable, so it's important to check the forecast and pack accordingly. Bring warm clothing, waterproof gear, and a good pair of hiking shoes if you plan to go on any hikes.
Please respect the environment: Iceland's natural beauty is its main attraction, so it's important to be mindful of the impact you have on the environment. Follow Leave No Trace principles, such as leaving no trace of your campsite and avoid driving on delicate vegetation.
Be prepared for unexpected road closures: Iceland's roads can be affected by weather conditions and natural disasters, so it's important to be prepared for unexpected road closures. Make sure to have enough charge on your mobile phone, and access to mobile Internet or GPS, and check road conditions before setting out on your journey.
Take advantage of the stunning scenery: Iceland's natural beauty is one of its biggest draws, so make sure to stop at some of the country's most iconic attractions. The Jokulsarlon glacier lagoon, for example, is a must-see, with its stunning blue icebergs and seals swimming in the water, and Icebergs floating and washed up on the so-called Diamond Beach near the lagoon. Another must-visit destination is the Skaftafell National Park, which offers breathtaking views of glaciers and a variety of hiking trails.
Experience the Northern Lights: If you're visiting Iceland between September and April, make sure to go on a Northern Lights tour. The best way to see the aurora borealis is away from city lights, so consider staying at  for the best view.
Try the local cuisine: Iceland's cuisine is unique, focusing on seafood, lamb, and dairy. Make sure to try some of the country's signature dishes, such as freshly-caught fish, hearty stews, and traditional bread. You can also try some of Iceland's famous hot dogs, made with lamb and topped with a variety of condiments.
Stay safe: Iceland is a safe country, but it's important to be prepared for the rugged terrain and unpredictable weather. Make sure to always carry a map, a charged mobile phone, and plenty of food and water in case of an emergency. Additionally, be aware of the country's road conditions and never drive off-road, as this is forbidden by law and can cause damage to the delicate ecosystem.
Respect the local culture: Iceland is a country with a rich cultural heritage, and its people are proud of their history and traditions. Make sure to respect the local customs and traditions, and be mindful of the impact you have on the environment and local communities.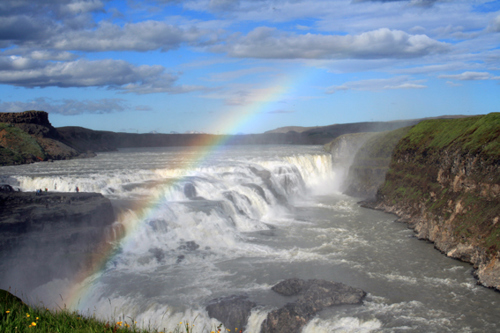 In conclusion, Iceland self-drive tours offer an unforgettable travel experience, allowing you to explore the country's breathtaking natural wonders at your own pace. With a rental car and a well-planned itinerary, you'll be able to immerse yourself in Iceland's rugged beauty and create memories that will last a lifetime.
We can easily adapt and tailor the packages to suit your specific needs. Because of our local knowledge and close partnership with local providers, we can arrange and rearrange the trip for you if needed. Contact us today to get started planning your dream Iceland self-drive tour.
Our customers love us
Beth from Pennsylvania

Beautiful, beautiful country. I cannot wait to go back.

Hi Björg,

We had a *fantastic* time in Iceland - so much so that halfway through the trip, my husband and I were "jokingly" wondering aloud what jobs we could get in Iceland so we could stay