Iceland: A Romantic Destination for Your Honeymoon
Are you looking for a unique and unforgettable honeymoon destination? Look no further than Iceland!
Iceland is a land of stunning natural beauty and unique experiences, making it the perfect destination for a romantic honeymoon. From the Northern Lights to the glaciers and geysers, there's something for every type of couple to enjoy.
Whether you're looking for an adventure-filled trip or a more relaxed and luxurious getaway, there are many options to choose from when it comes to Iceland honeymoon packages.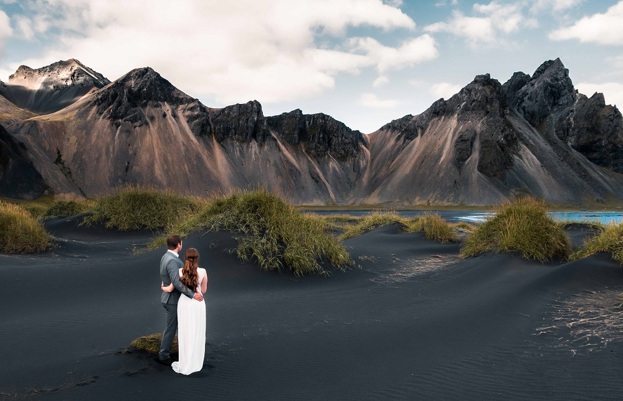 Here are a few other things to consider when choosing an Iceland honeymoon package:
Accommodations
Accommodations in Iceland range from cozy cabins to luxurious hotels, and there are many options to choose from that cater to different budgets and preferences. If you're looking for a secluded and romantic getaway, consider a cabin rental in a remote location. If you're looking for more amenities and luxury, there are plenty of high-end hotels and resorts to choose from, some of which offer hot springs and spa services.
Food and Dining
Iceland is known for its fresh and delicious seafood, which you can enjoy at many restaurants and cafes around the country. There are also many options for vegetarian and vegan dining, as well as traditional Icelandic dishes like lamb stew and skyr.
If you're looking for a truly romantic dining experience, consider a private gourmet dinner prepared by a personal chef in the comfort of your own cabin or hotel.
Activities
In addition to the Northern Lights and hot springs, there are many other activities to enjoy on your Iceland honeymoon. Some popular options include:
Horseback riding on the beach
Kayaking on a glacial lagoon
Snowmobiling on a glacier
Whale watching in the fjords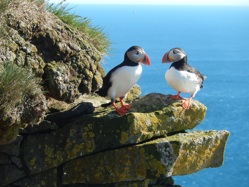 When choosing your Iceland honeymoon package, consider the activities that interest you and your partner the most, and make sure they are included in the itinerary.
With so many options to choose from, your Iceland honeymoon is sure to be a truly unique and unforgettable experience. Iceland is the perfect destination whether you're looking for adventure, luxury, or just a chance to get away and enjoy each other's company.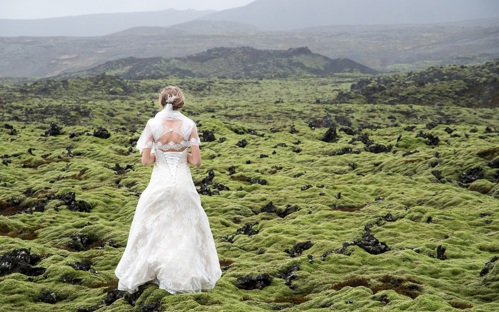 Here are some of the top Iceland honeymoon packages to consider:
Northern Lights Honeymoon Package
Enjoy a private tour to hunt for the elusive Northern Lights.
Stay in a cozy cabin with a hot tub under the stars.
Take a romantic walk on a nearby glacier.
Visit the famous Blue Lagoon for a relaxing soak in geothermal waters.
Adventure Honeymoon Package
Go on a guided hike to see the stunning waterfalls of Skogafoss and Seljalandsfoss.
Take a scenic helicopter ride over the glacier lagoon, Jokulsarlon.
Visit the volcanic black sand beach of Vik in Myrdal.
Try ice climbing or snorkeling between tectonic plates in Thingvellir National Park.
Luxury Honeymoon Package
Stay in a luxurious, secluded cabin with stunning views of the surrounding landscape.
Enjoy a private gourmet dinner prepared by a personal chef.
Take a relaxing soak in a private hot spring.
Explore the Golden Circle and visit the famous geyser, Strokkur, and the beautiful Gullfoss waterfall.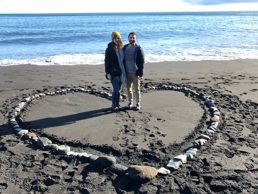 No matter what package you choose, you will surely have an unforgettable honeymoon in Iceland. With its diverse landscapes and unique activities, you and your spouse will create memories to last a lifetime.
So what are you waiting for? Book your Iceland honeymoon package today and start your journey together in this magical land!
We can easily adapt and tailor the packages to suit your specific needs. Because of our local knowledge and close partnership with local providers, we can arrange and rearrange the trip for you if needed. Contact us today to get started planning your dream Iceland honeymoon package.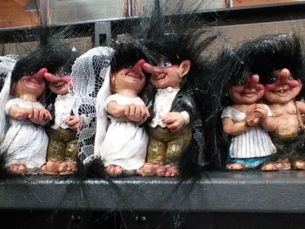 Even trolls get married in Iceland
Our customers love us
David and Joan

It is good to know that Nordika Travel is there when a problem arises...

Hello Nordika Travel Team,

I do not use social media so I am writing this review to give my recognition to Nordika Travel staff and their partners for the excellent service we experienced.