Scenic Trails of Iceland
Get off the beaten track while you visit Iceland and explore lesser-known highlights! Explore Iceland's legendary landmarks and significant sights on a tour featuring locations such as Ásbyrgi (Bastion of the Gods) and Þórsmörk Nature Reserve. While traversing the entire country, you'll visit unexpected places and go on simple hikes, allowing you to further enjoy Iceland's diverse landscapes.
Duration: 9 Nights, Summer 2017
Price: From $3,300 per person
Highlights
Explore Iceland's legendary landmarks
soft hikes to enjoy Iceland´s diverse landscapes
The Amazing Þórsmörk Nature Reserve
Included:
    8 day guided tour as per itinerary from/to Reykjavík
    Accommodation 2 nights w/breakfast and w/facilities in Reykjavík
    Accommodation 7 nights w/breakfast and w/facilities in countryside
    4 dinners in the countryside (day 2,5,6 and 7)
    Meat-soup in Siglufjordur (day 4)
    4 lunch boxes (day 6, 7, 8 and 9) 
    Whale-watching tour (day 4)
    Entrance to the Herring Era museum (day 3)

Not included:
    Airport transfers
    International Flights
    Travel Insurance
    Any service not specifically listed under "included"
Optional tours and activities: NOT INCLUDED
Ask us and we will book them for you
Day 5 or 6:   Jeep tour in the Lake Myvatn area | 2 - 3.5 hrs
Day 5:  Entrance to Myvatn Nature Baths | 1-2 hrs
Day 7 or 8:  Horse riding tour in the evening | 2 hrs
Day 7 or 8:  Super jeep tour to Vík Village, drive in the black sand | 4 hrs
Day 1 or 10:  Non guided tour to the Blue Lagoon on arrival/departure | 2-4 hrs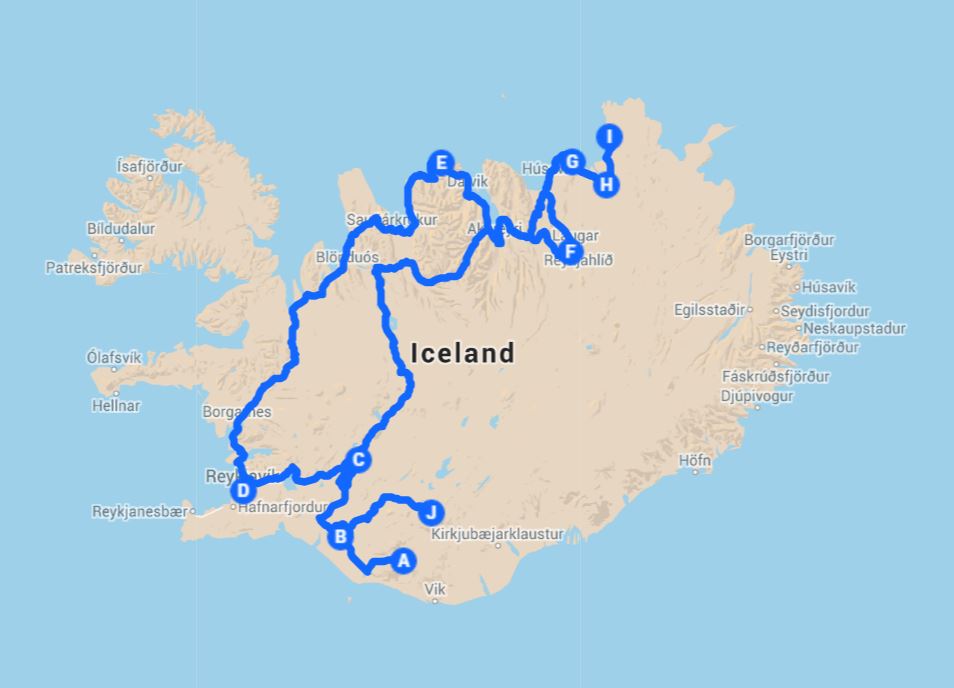 Note: We reserve the right to alter routes without prior notice due to road conditions.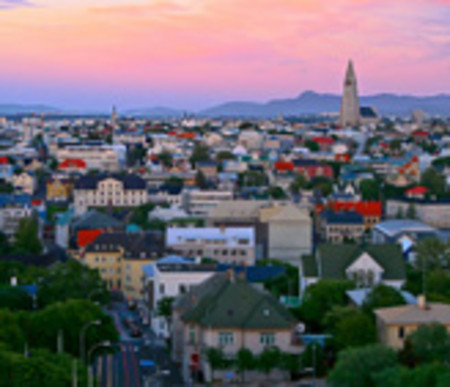 Day 1
Arrival
Start your Iceland experience with an overnight stay in Reykjavík. (Airport transfer not included)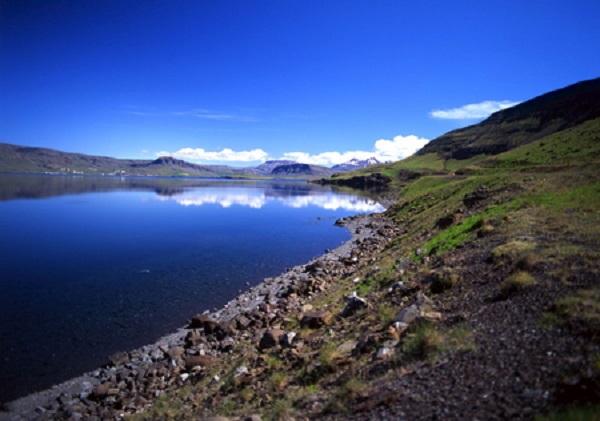 DAY 2: Reykjavík – Hvalfjörður - Borgarfjörður
Tallest Waterfall – Elfin Folklore – Ancient Crater
We begin the day with a short orientation tour of Reykjavik. We drive along the scenic coastline of Hvalfjordur Fjord, one of the longest and deepest fjords in Iceland, on our way to Glymur, Iceland's highest waterfall, which descends gracefully in streaming ribbons down a 200-metre (658 ft) drop into a massive canyon adorned in lush, green moss. Both the fjord and the waterfall are linked to a local legend about a mythical whale that swam up the waterfall into the lake at the top where, eerily enough, whale bones have been found.
We head through Borgarfjordur Valley to our first stop at Glanni waterfall, rumored to be a home of elves and trolls, before enjoying a short hike to 3,500 year-old Grabrok Crater, with remarkable views over the moss-covered lava fields.
Dinner and overnight stay in Borgarfjordur area.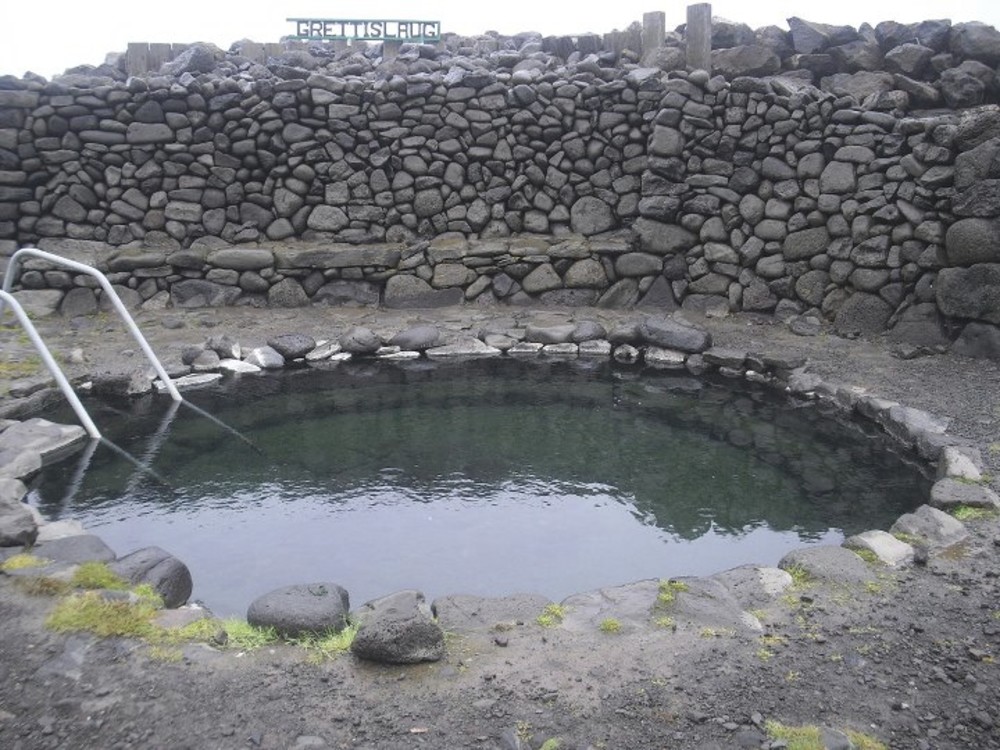 DAY 3: Reykir - Hofsós – Siglufjörður
Viking Folklore – Natural Geothermal Pool - Seaside Swimming Pool
Continuing our journey we cross Holtavörðuheiði plateau, the gateway between North and South, and eventually reach the Reykir geothermal area. Here we find Grettislaug, a pool built over a natural hot spring that is named after Grettir the Strong, one of Iceland's most beloved Vikings. We continue to the charming village of Hofsós and take a short stroll down to Staðarbjargarvík inlet to admire the group of basalt columns located right at sea level. Then we visit the stunning geothermal swimming pool in the village of Hofsós. The pool is perched on the edge of the seashore, creating an optical illusion, as the pool and ocean appear to merge. We will have the opportunity to bathe in the stunning pool before heading to our accommodation.
Overnight stay in Siglufjörður for the next two nights.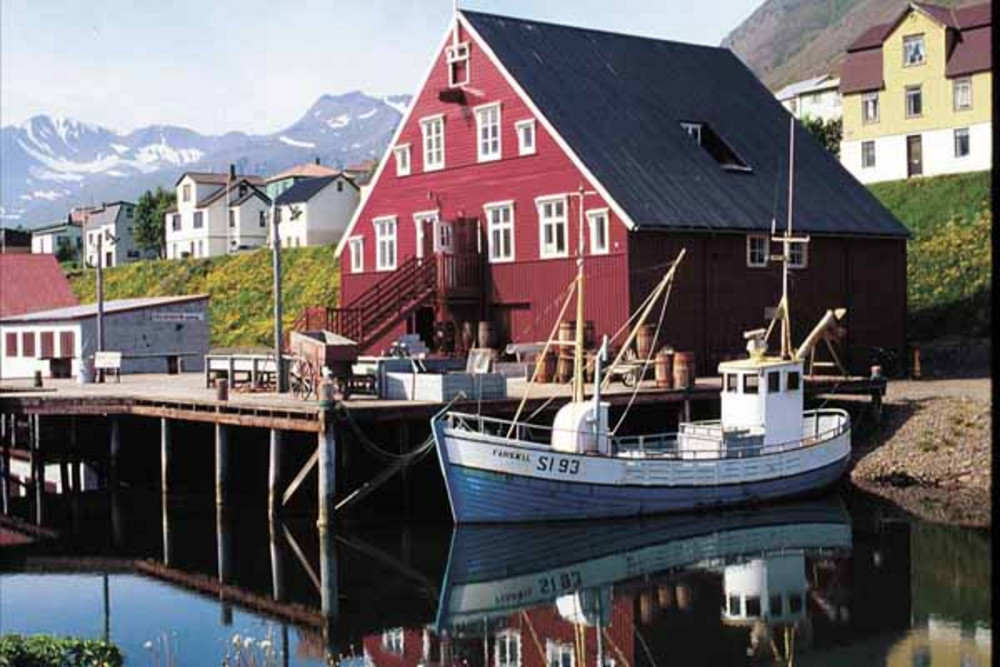 DAY 4: Siglufjörður- Whale Watching
Arctic Whale Watching – Award Winning Herring Era Museum – Remote Mountain Hiking
Today we'll enjoy a brisk sail on the Arctic Ocean aboard a whale-watching vessel from Dalvík village. In these pristine, icy waters we have an exceptionally good chance (98%) of encountering marine-life such as the great Humpback whale, white-beaked dolphins, minke whales, small harbor porpoises and if we are very lucky the majestic Blue Whale. To add to the adventure, we try our hand at sea angling and the freshly caught fish from Icelandic waters is grilled upon arrival in Dalvík for you to taste.
Also on today's agenda is a visit the award winning Herring Era Museum, where a 1950s harbor atmosphere is brought to life, and a nature hike over Siglufjarðarskarð, the old riding trail between Siglufjörður and the Fljót district.
The Siglufjarðarskarð mountain pass is 630 meters (2,068 ft) above sea level and is very rarely used so we will enjoy the sense of discovery in this uncrowded corner of the world, accompanied by a local mountain guide. Once we reach the other end of the pass we transfer back to Siglufjörður to replenish ourselves with a traditional meal of hearty Icelandic Meat Soup made from local ingredients.
Overnight in Siglufjörður.
Hiking time over Siglufjarðarskarð: About 3,5 hours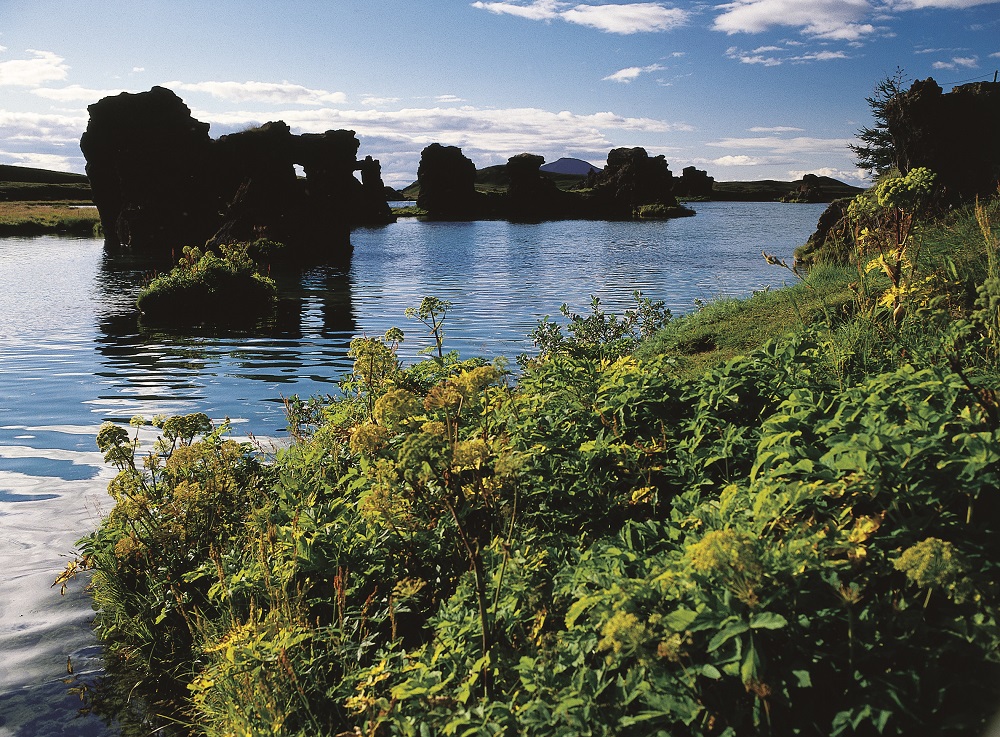 DAY 5: Goðafoss – Hverfjall – Lake Mývatn
Waterfall of the Gods - Geothermal & Volcanic Activity – Outdoor Nature Spa
The day begins with epic views of picturesque Goðafoss, 'Waterfall of the Gods'. Our journey continues with an exploration of the Lake Mývatn Nature Reserve, a geological wonderland of wildly contrasting nature. With the ominous peaks of Mt. Hverfjall and Krafla volcano as a backdrop, Lake Mývatn has a surprising serenity that is ideal for light hiking. Summertime during peak birding season is a good reason to have the binoculars on hand for the diverse species and rare sightings like the barrow's goldeneye. Many enjoy the ominous scenery around Dimmuborgir (Dark Castles) with its rugged stacks of towering rocks.
Next we hike up to Mt. Leirhnjúkur hot spring area, which is part of the Krafla volcanic area and is teeming with ancient lava flows and fissures. Visiting Námafjall geothermal field we encounter boiling fumaroles and violently bubbling pools of mud. To enjoy the benefits of this highly active geothermal area, and to relax our muscles, a stop will be made at the Mývatn Nature Baths for an optional dip in the warm and soothing waters.
Dinner and overnight in the Mývatn area for the next two nights.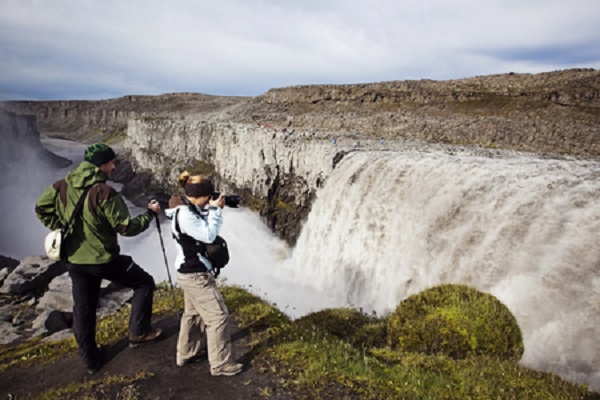 DAY 6: Ásbyrgi - Jökulsárgljúfur - Dettifoss
Forested Area – Europe's Largest National Park – Europe's Mightiest Waterfall
We travel towards Tjörnes Peninsula where we discover the enormous horseshoe-shaped canyon of Ásbyrgi National Park that according to Norse mythology is the hoof-print left by Sleipnir, the magical eight-legged horse of the pagan god Óðin. Onwards to the entrance to Vesturdalur, Hljóðaklettar or 'Echo Rocks', a distinctive cluster of columnar rocks in all angles. The basalt columns in various shapes, cliffs, and honeycomb weathering create interesting acoustics and echoes, from which the cliffs derive their name.
We spend the remainder of the day exploring the lush vegetation and forested area of Jökulsárgljúfur the northeastern area of Vatnajökull National Park. Literally translated, Jökulsárgljúfur means glacial-river-canyon and it is aptly named for the country's longest river canyon (25 kilometers / 16 miles).
The day ends with an unforgettable visit to Europe's mightiest waterfall, Dettifoss, a thundering cascade of glacial water and mist among shattered cliffs.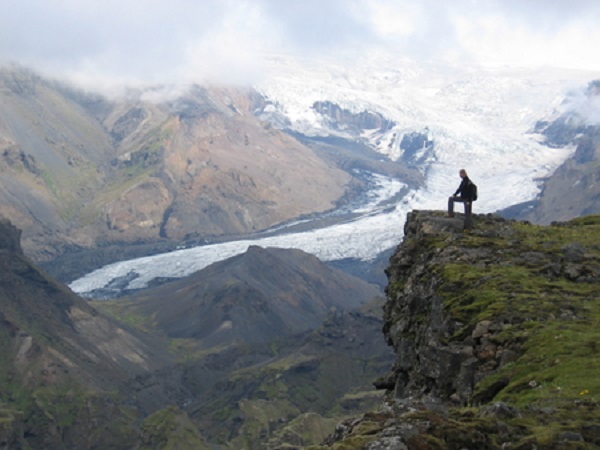 DAY 7: Kjölur - Hveravellir – Gullfoss – Geysir
Highland plateau – Geothermal Scenery - Waterfall Queen & Geyser King
Today we'll traverse Kjölur mountain track straight through Iceland's uninhabited interior highlands. This unique trek through vibrant thermal areas between the Langjökull and Hofsjökull glaciers reveals Iceland's true remoteness and nature at its rawest. This area has numerous walking paths along the way, dotted with hidden geothermal treasures and strange oases of vegetation. We'll stop at Hveravellir, one of the most beautiful geothermal areas in the world, with a natural pool under open sky that is perfect for a relaxing break.
Upon arriving on the other side of the Kjolur highland route we'll be at the Gullfoss and Geysir area, where we are introduced to the Queen of Icelandic waterfalls herself, Gullfoss. This majestic waterfall of sparkling mist and golden charm is situated on the Hvítá River, which is fed by Iceland's second largest glacier, Langjökull. King of all geysers, the great Geysir resides nearby in a steamy geothermal field of bubbling mud and hot springs.
Dinner and overnight in the Hella area.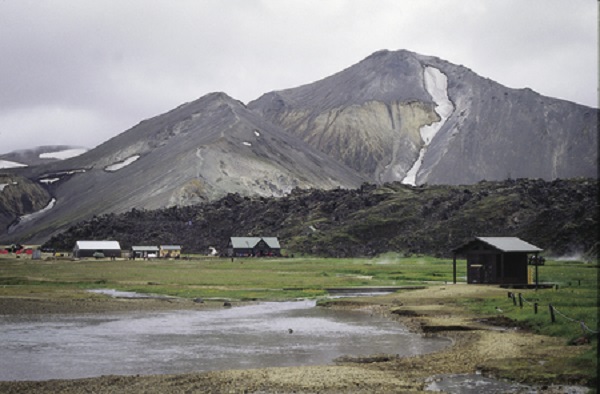 DAY 8: Day in Landmannalaugar
Untouched Interior – Hekla Volcano – Hot Springs
Iceland's uninhabited interior sets a surreal stage for today's adventure. The untouched nature areas of Landmannalaugar and Fjallabak reveal geological elements in volcanic craters, multi colored Rhyolite Mountains, steaming lava fields, and the ominous Hekla volcano. There are many beautiful walking trails in the area and a crater-filled lake lush with brown trout.
We enjoy the benefits of this geothermal area with a refreshing dip in the Landmannalaugar Hot Spring, one of the less frequented but most scenic springs in Iceland.
Overnight in the Hella area.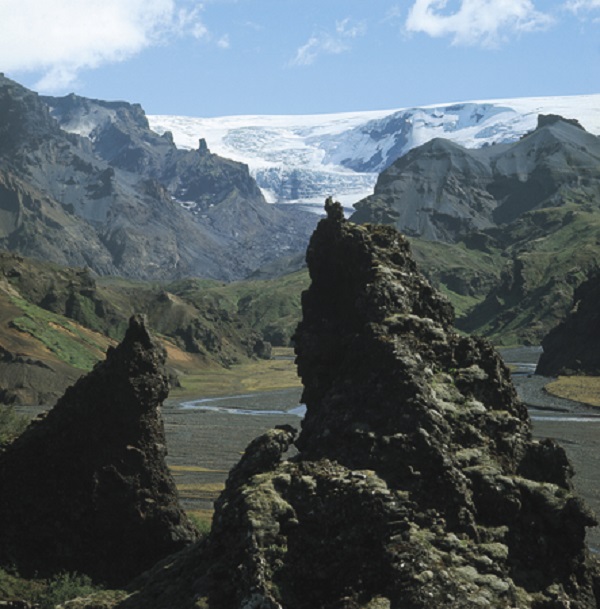 DAY 9: Þórsmörk - Seljalandsfoss – Reykjavík
Thor's Playground – Glacial Views – Walk Behind a Waterfall
Þórsmörk, a.k.a. Thor's Playground, should be on every nature lover's bucket list as this hidden valley resembling paradise is nestled between two glaciers and shielded by rivers and mountains. On our way to Þórsmörk we stop by Seljalandsfoss waterfall, where you can gain a different perspective by walking behind the curtain of cascading water. Once within the Nature Reserve, we walk along marked trails in the beautiful scenery of delicate trees and green grass surrounded by towering mountains and glacial tongues. We continue to Reykjavik.
Overnight stay in Reykjavik.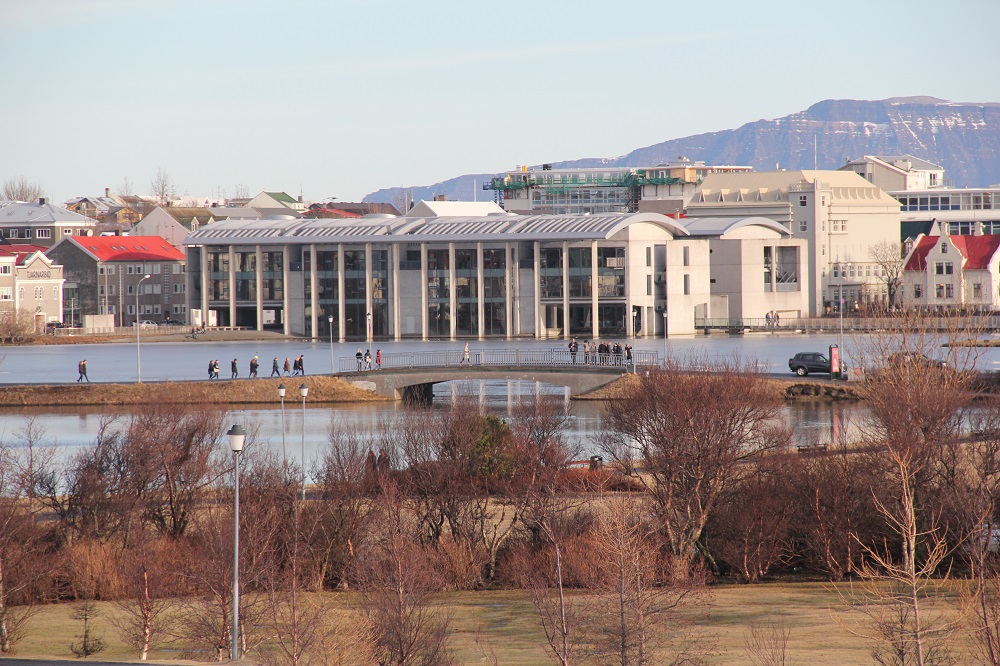 DAY 10
Departure
If your flight is in the afternoon we recommend taking the time to explore Reykjavík or to enjoy a relaxing dip in the popular Bláa Lónið (Reservation required) on your way to Keflavík airport. (Airport transfer not included)
Note: We reserve the right to alter routes without prior notice due to road conditions.
Departures 2017:
This tour is selling out fast. Availability is NOT guaranteed until booking is confirmed by Nordika Travel.
June 18 Sold Out
July 9
July 30
August 13
September 3
Price per person:
June to August 2017 - $3,760 (Double occupancy), $4,890 (Single)
September 2017 - $3,300 (Double occupancy) , $4,190 (Single)
Children rate:
    Children 6-11 years old traveling with 2 adults and sharing 1 DBL room: 25% discount (valid only per 1 child).
    Children 12 years and older pay full price as adults.
    It is not recommended that children 0-5 years old travel on scheduled tours.
All departures are guaranteed with minimum of 2 participants

Maximum group size: 30 people
An adventurous, guided exploration of Iceland's lesser known wonders
Perfect for intermediate hikers
Views from Scenic Trails of Iceland
Highlights
Explore Iceland's legendary landmarks
soft hikes to enjoy Iceland´s diverse landscapes
The Amazing Þórsmörk Nature Reserve