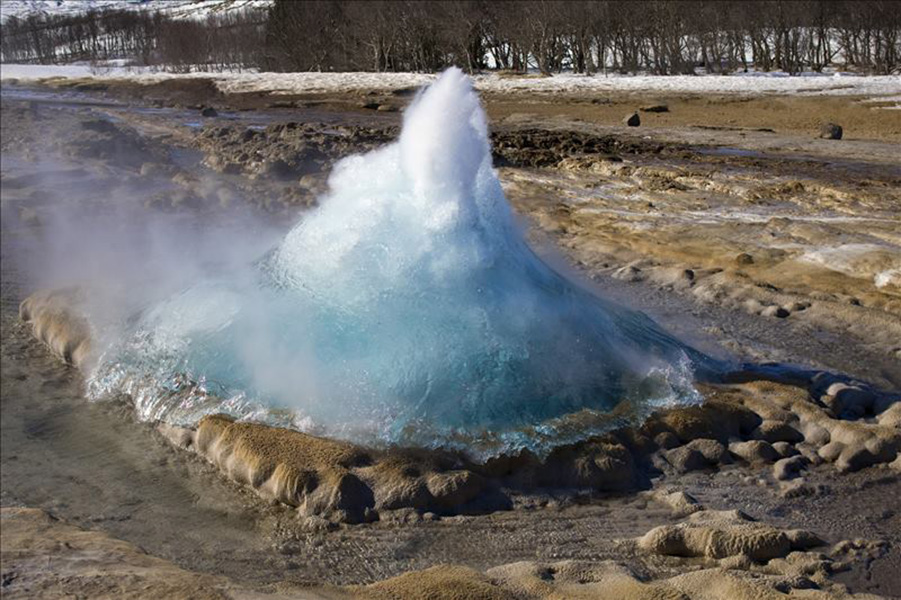 Day 1
Arrival and Afternoon Golden Circle Tour
On Arrival at Keflavík International Airport, you get private transfer to your hotel in Reykjavík city center.
In the afternoon you take a guided tour on the famous Golden Circle.
The Golden Circle is a fascinating experience. You can walk around the world-famous Geysir geothermal area, a geothermal field where hot springs are in abundance.  You can choose to do the Golden Circle tour in a Super Jeep and add on a snowmobile trip.  You also stop by the magnificent Gullfoss waterfall and visit Þingvellir National Park, the original site of the oldest existing parliament in the world, and where the Mid-Atlantic rift is clearly visible; a rift that is slowly pulling Iceland apart along tectonic plates. In Thingvellir, you can stand on a bluff and see the Mid-Atlantic ridge as it carves its way north and east into the island's interior.