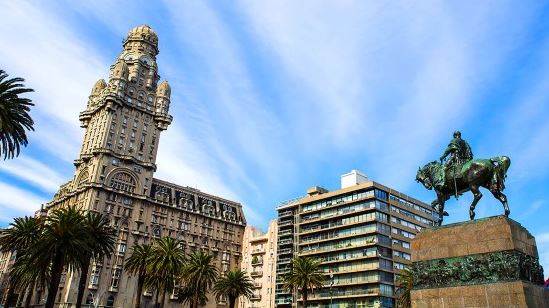 ©Hurtigruten
Day 1 and 2: Welcome to South America!
Location : Montevideo
Enjoy an overnight stay in Montevideo, the vibrant capital of Uruguay, before you explore the city the following day.
Montevideo boasts colorful cultural diversity, with a picturesque blend of Colonial Spanish, Italian, and Art Deco architectural styles. Long considered one of South America's most interesting cities, you can visit the Ciudad Vieja (Old Town) with its 18th century buildings; the vibrant Mercado del Puerto; the bustling Avenida 18 de Julio with its numerous theatres, museums, and art galleries; and the stretch of white-sand beaches surrounding the city before embarking on your adventure.